Warner Music Canada, #15223
BMG/VelVel/Bottom Line #47307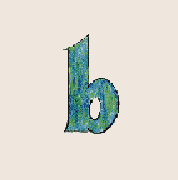 The Lyrics

Total Time: 22:57


From the Liner:

Produced by Moxy Früvous
All songs ©Moxy Früvous (except 'Ash Hash', ©Bob Snider)
All voices + instruments by Moxy Früvous
Recorded at PHASE ONE STUDIOS, Agincourt, Ontario (expept as indicated)
Engineer: Eric Ratz
Assistant Engineers: Paul Lynch + Pat Grehan
Mastered by Joao Carvalho, Umbrella Sound + Dub House, Toronto
Artwork: FORDY
Photo: T. Dineen
Layout: HELIOS
Management: JAM ENTERTAINMENT (416)534-1929


---
This EP has several release dates:
Indie release (self-promoted): March 18, 1996
Warner Canada release: approx. July 16, 1996
Bottom Line Records U.S. release: October 13, 1998
---
NOTE: the track order was changed after the CD was no longer self-promoted and the EP was re-released on Warner Canada. There are 2 versions:

Warner version:        Indie version:

I Love My Boss         Big Fish
Greatest Man           Jenny Washington
Johnny Saucep'n        Greatest Man
Ash Hash               Ash Hash
Gord's Gold            I Love My Boss
Big Fish               Gord's Gold
Jenny Washington       Johnny Saucep'n
Cedric Früvous         Cedric Früvous
Entropy                Entropy
Kids' Song             Kids' Song

---
Order 'b' online!
This and other Moxy Früvous releases are available online. Check out the following sites:
---

Back to the discography page...