Music for the Needy
---
Music for the Needy
Leprechaun Records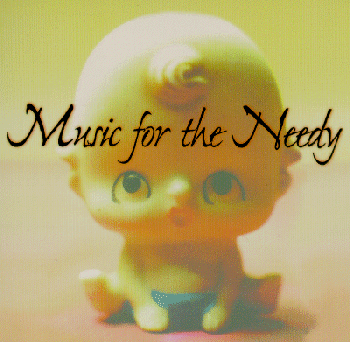 'Michigan Militia' Lyrics
Johny Vegas put this CD together, and offered it for free at many of their shows from fall 1997, in exchange for a donation of canned food. The 12/6/97 Moxy Fruvous show was the only non-Johny Vegas show where fans could get the CD.
Released in U.S.: November-December, 1997
---
Track 7: Michigan Militia [3:20]
Written by Moxy Fruvous
©1996 Fruvous Publishing, SOCAN.
From the album You Will Go To The Moon.
Courtesy of Bottom Line Records.

---
Mastered at Select Sound.
For more information on Leprechaun Records call (716)886-0313.
For other ways you can contribute to the fight against hunger, check out the Music For the Needy home page at www.johnyvegas.com.


---

Back to the discography page...