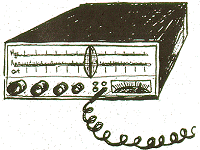 Früvous-Friendly Radio Stations
(Listed Alphabetically By State/Province Name)
Many of the stations listed below include phone numbers. It's up to you to call these stations and request more Moxy Fruvous on the radio!
Please help me keep this section complete and correct!
If there's any items on this page that need corrections (stations to be added/removed, phone numbers, links to station's websites, etc) please e-mail me and I'll post the updated info ASAP...
---
NPR
National Public Radio (US)
202-414-2000


CBC Radio
Canadian Broadcasting Corporation
Broadcasts live via RealAudio

Edmonton, AB
CKUA Radio
10526 Jasper Avenue
Edmonton, Alberta
T5J 1Z7
800.494.2582
public radio in Alberta
as of 9/29/99, "Thornhill" was currently #17
Alberta 580 AM
Edmonton 94.9 FM
Calgary 93.7 FM
Athabasca 98.3 FM
Banff 104.3 FM
Drumheller/Hanna 91.3 FM
Edson 103.7 FM
Fort McMurray 96.7 FM
Grande Prairie 100.9 FM
Hinton 102.5 FM
Lethbridge 99.3 FM
Lloydminster 97.5 FM
Medicine Hat 97.3 FM
Peace River 96.9 FM
Red Deer 101.3 FM
Spirit River 99.5 FM
Whitecourt 107.1 FM

Los Angeles, CA
KSCR
STU 404
Los Angeles, CA 90089-0895
Requests: 213.740.1483
Business: 213.740.5727
Music: 213.740.1486


San Diego, CA
"The Flash" - XHRM
request line: 619-570-1925 or email Request@theflash.com

91X
request line: 619-570-191X

Carbondale, CO
KDNK, Public Radio for the Roaring Fork Valley and beyond
Studio line: 970-963-2976
Station line: 970-963-0139


Greeley, CO
KUNC Greeley 91.5
University of Northern Colorado
Greeley, CO 80639
(970) 351-2915
(970) 351-1780 (FAX)

Hartford, CT
WMRQ
request line: 860-666-4444
Say you heard Fruvous on WKZE or saw them at the Fleadh Festival or in Woodbury, CT


Sharon, CT
WKZE 98.1 FM
requests: 860-364-0980
toll free (NY, MA): 1-888-4-WKZEFM (495-9336)


West Hartford, CT
WSAM 106.3 FM
University of Hartford
Two shows that definitely play Fruvous (check for updated times) are "Aimee's Ethnicite" and "Gryxilsformiggit..."

WWUH 91.3 FM
Newark, DE
WVUD 91.3 FM
University of Delaware
show: ROOTS (every weekday from 9am-12)

Champaign, IL
"The Web" - WEBX 93.5 FM
On the air since Oct '95
Broadcasts via RealAudio
Radio World's Best Radio Web Site
Internet World's Top 50 Radio Web Sites
WEBX office phone is 355-2694 & WEBX studio phone is 355-9935
located in Urbana, IL
NOT ACTIVE ANYMORE!!!

WPGU
request line: 217-244-1071

WEFT 90.1 FM
Community Radio
Probably the best shows to request Moxy during would be the Morning Menu, the folk shows, indie rock, and occasionally world beat.


Chicago, IL
WBEZ Chicago 91.5 (NPR affiliate)
Navy Pier
848 East Grand Avenue
Chicago, IL 60611-3428
Main Number 312.832.9150
Listener Comment Line 312.832.3401
Listener Assistance 312.832.3333

WFMT Chicago 98.7
(Classical radio by day)
Program: The Midnight Special
Saturday nights 9 pm to midnight
5400 N. St. Louis Ave.
Chicago, IL 60625.
Phone: (773) 279-2000
Call Rich Warren to request Midnight Special stuff.

WXRT

Bloomington, IN
WFHB 91.3 and 98.1 FM (Community Radio)
P.O. Box 1973
Bloomington, IN 47402
available on RealAudio
e-mail
(812)-323-1200
(812)-323-0320 FAX

Highland Heights, KY
WNKU 89.7 FM
request line: 606-572-7897
Live Noise was rated #18 in 1998 by WNKU

Lewiston, ME
WRBC 91.5 FM
Annapolis, MD
WRNR 103.1 FM
serving Grasonville and Annapolis, Maryland
they list Moxy Fruvous at their 89th most favorite artist of 1997
410-269-1031

Boston, MA
"The River" - WXRV 92.5 FM
request line: 508-374-9250

WBCN
request line: 617-536-8000

WUMB 91.9 FM
Univesity of Massachusetts - Boston

WRBB 104.9 FM
Northeastern University
show: "How Can Half a Dozen Listeners Be Wrong?" from 12-3am Wednesday nights
http://www.coe.neu.edu/~smiller/radio.html
request line: (617) 373-2658

WERS 88.9 FM
Emerson college Coffeehouse program (every M-F morning from 6am-10am)
request line: 617-578-8890

Framingham, MA
WDJM 91.3 FM
Framingham State College
508-626-4623


Waltham, MA
WBRS 100.1 FM
Brandeis University


Williamstown, MA
WCFM 91.9 FM
Williams College, Williamstown, MA 01267


Worcester, MA
WCHC 88.1
Holy Cross Radio Station
508 793 2474 (request line)
"The Day After" w/ Matt Sweeney and Chris Tracey
Sunday afternoons (we think)

East Lansing, MI
WDBM 88.9 FM
request line: (517) 355-4237

Tantramar, NB
CHMA Radio 106.9 FM
Campus Community Radio for Mount Allison University and the Tantramar region.
(506) 364-2222

Asbury Park, NJ
WHTG
request line: 732-493-2002


Madison, NJ
The Noise
WFDM 88.1 FM
college radio (on the campus of Fairleigh Dickinson University)
request line: 973-443-8585

Albany, NY
WEQX
request line: 802-362-1027 or email eqx@weqx.com
Say you saw Fruvous at the Fleadh Festival or at Valentines


Buffalo, NY
WBNY 91.3 FM
Buffalo State College Radio

"The Edge" - WEDG
request line: 716-644-9334

"The River" - 101.1 FM

"97 Rock" - WGRF 96.9 FM


Fredonia, NY
"The Inferno" - WDVL


Geneseo, NY
WGSU 89.3 FM
request line: 716-245-5226


New York City, NY
WFUV 90.7 FM
Fordham University

WKCR 88.9FM
Columbia College Radio
'Tennessee Border' show
12pm-2pm Sundays


Oswego, NY
88.9 FM
Oswego State

WZZZ
Sundays 3pm - 8pm. Requests then 593-1313
Broadcasts on the net 24/7


Rochester, NY
WBER 90.5 FM
request line: 716-381-4353
Broadcasts via RealAudio
voted 'Get in the Car' #99 of their top 100 of 1997: http://wber.monroe.edu/10097.html
voted 'Heatseeker Boy' #84 of their top 100 of 2000: http://wber.monroe.edu/top10000.html

WCMF
request line: 716-222-6000

WITR 89.7 FM
request line: 716-475-2271


Stony Brook, NY
WUSB 90.1 FM NetSpace


Utica, NY
"Power" - WPNR 90.7 FM

Bowling Green, OH
WBGU 88.1 FM
Sterility Breakdown: every Tuesday there is the "3:00 FruFix" by Sheryl


Cincinnatti, OH
"97X" - WOXY 97.7 FM
request line: 513-523-4114, 513-863-5665, or email woxy97@ix.netcom.com
Coverage Range: Oxford, Cincinnati and Dayton, Ohio
Say you saw Fruvous at Top Cats

WNKU 89.7 FM
request line: 606-572-7897


Columbus, OH
WCBE 90.5 FM

Ottawa, ON
"Kool FM" - CKKL 93.9 FM
a division of CHUM radio

"MAJIC-100" - CJMJ 100.3 FM

CKCU 93.1 FM


Owen Sound, ON
K 106.5 FM


St. Catharines, ON
"The River" - CKEY 101.1 FM
request line: 1-800-392-4584

CFBU 103.7 FM
Brock University
Request Line: 688-5550 Extention 103


Peterborough, ON
Trent Radio 92.7 CFFF
(705) 748-1777

Allentown, PA
WMUH 91.7 FM
Box 2806
Muhlenberg College
Allentown, PA 18104
Studio: 484 664-3456
Office: 484 664-3239
Fax: 484-664-3539
E-Mail: wmuh@muhlenberg.edu


Erie, PA
WERG "Energy" 89.9 FM
Gannon University
459-9374


Harrisburgh, PA
WQXA
request line: 1-800-332-1057

WXPH
carries WXPN's (Philadelphia, PA) signal

WRUV 97.3 FM


Lancaster, PA
WFNM 89.1 FM
Franklin And Marshall College
request: 717.291.4096


Philadelphia, PA
WXPN 88.5 FM
request line: 215-573-WXPN
email: wxpn@pobox.upenn.edu
Listen live online (Media Player 6.4 required)
WXPN voted 'Live Noise' #17 of their top 50 CDs of 1998
"Kids Corner" show ranked 'Green Eggs & Ham' #10 in their Top 10 of 1999 countdown


Pittsburgh, PA
"The X" - WXDX
request line: 412-333-WXDX (9939)
Say you saw Fruvous at Rosebud

WYEP 91.3 FM
request line: 412-381-9900
Member supported public radio station


Scranton, PA
WUSR 99.5 FM
University of Scranton radio


State College, PA
WGMR 101.1 FM
request line: 814-235-7388
e-mail: rev101@lazerlink.com
website: revolution101.com
music director: reggie lutz
specialty show sunday nite, 10pm - 12 "Now hear this"


Wilkes-Barre, PA
WRKC 88.5 FM
show: "Dead or Canadian"; airs Sat. nights from 10pm-2am
King's College, 133 N. Franklin St. Wilkes-Barre, PA 18711

Brookings, SD
KSDJ, Brookings (90.7 FM)
1-605-688-KSDJ

KQ102 (KKQQ, Volga/Brookings, 102.3 FM)
1-605-692-9102

Clemson, SC
WSBF
request line: 864-656-WSBF
e-mail: WSBF@clemson.edu

Murfreesboro, TN
WMTS 88.3 FM
Middle Tennessee State University
show is named "the Pharmacy" (wednesdays from noon-2)

Austin, TX
KROX
request line: 512-322-9718


Dallas, TX
Merge 93.3 FM

Manchester, VT
WEQX
request line: 802-362-1027 or email eqx@weqx.com
Say you saw Fruvous at the Fleadh Festival or at Valentines (Albany, NY)


Plainfield, VT
WGDR 91.1 FM
phone #: 802-454-7762
email: wgdr@earth.goddard.edu

Seattle, WA
"The Mountain" - KMTT 103.7 FM
broadcasts via RealAudio
Email song requests to: studio@kmtt.com
Phone in song requests to: 206-233-8984 or 1-800-676-KMTT
Fax in song requests to: 206-233-8978

Washington, D.C.
WHFS
request lines: 1-800-321-9437 or 410-741-1099

Buckhannon, WV
WVWC 92.1 FM
West Virginia Wesleyan College Radio
request line: 1-304-473-8035


C-92
WVWC Radio
c/o Craig Guido (GM)
59 College Ave.
Box 167
Buckhannon WV 26201

Appleton, WI
91.1 FM
WLFM, Lawrence University
Show To Listen To: "Insanity on the Airwaves"
Airs: Saturdays 5-6 PM
Request Line: 920-832-6566

Charlottesville, VA
WNRN 91.9 FM
(804) 979-0919 or toll-free (877) WNRN-ROCKS (877-967-6762)
member supported public station

---

Back to 'On the Air'...