The Bottom Line Record Company,
BMG/Razor & Tie #82849/Bottom Line
ASIN: B00000JMG5, UPC: 79301828492
True North Records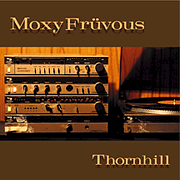 Release Dates: Tuesday, August 10, 1999 in the U.S. (Bottom Line Records)
and Tuesday, August 24, 1999 in Canada (True North Records)
The Lyrics
---
Track Listing
(Total Time: 48:24)
Half As Much [2:17]
Sad Girl [4:05]
You Can't Be Too Careful [3:23]
I Will Hold On [4:24]
Earthquakes [4:34]
When She Talks [3:15]
Splatter Splatter [2:59]
Independence Day [4:40]
Downsizing [6:53]
Hate Letter [5:02]
If Only You Knew [2:48]
My Poor Generation [3:56]
---
Liner Notes:
Produced by Don Dixon
Recorded and mixed at The Bathouse, Bath Ontario March-April 1999
Engineer: Ken Friesen
Studio Addistant: Christian Gregg
Mastered by Greb Calbi at Sterling Sound, New York
All songs ©1999 Moxy Früvous
Design by A Man Called Wrycraft, Toronto
Photography by Gilbert Belisle (front cover and solo portraits)
& Cylla Von Tiedemann (back cover and group shots)
Moxy "MF" Logo by Brent & Marianne Miller
Nine-foot concert grand Knabe piano restored and provided by
Make Julson of Julson Piano, Peterborough, Ontario
Management: Jack Ross with assistance from Judith Coombe
Jam Entertainment Tel 416-368-5599 / Fax 416-368-4855
Website: www.fruvous.com E-Mail: moxy@passport.ca
Post: P.O. Box 90005, 1488 Queen Street West, Toronto Ontario Canada M6K 1M4
Moxy Früvous is Mike Ford, Murray Foster, Jian Ghomeshi and David Matheson
Thank You Jack, Jude, Colin "Cal" Stanutz, Dave "Tobey" Tobey,
Hank, Allan, Kevin, Sarah and all at The Bottom Line Record Company.
All at BMG Distribution
Steve Martin, Phil Jacobs and all at The Agency Group, New York
All at The Agency Group, Toronto
Jake Gold, The Tragically Hip, Debbie Hamilton, Billy Ray,
Gianfranco at the Red Door, Bossy Watson, John Roby, Fred Guignion, Chris O'Malley,
Bob Leonard, Marti and Shane, Jacqueline and Therese
Enormous thanks to our Families, Friends, Fans and the Frühead Faithful
Watch for the upcoming "C" Album of Fr&uum;vous Odd Songs and Arcana.
---
From True North Records:
Greetings "Früheads," As many of you are aware, True North Records welcomes Moxy Früvous to the label with their excellent new Don Dixon (REM, Matthew Sweet, Marshall Crenshaw, Smithereens) produced album, Thornhill. The album will be in stores August 24.
We're very excited to be working with the band and have become aware that some of you are curious as to why the Canadian record release is approximately 2 weeks behind the American release.
The answer is really quite straight forward -- our 'deal' with the band was only just recently signed and it takes us a certain amount of time from that point to set our systems in place to properly promote the record and ship it to the stores. It¹s very important to us that we give this record all the attention it deserves.
Please, rest assured that we are working hard to get the guys the recognition they are due in their home market and appreciate your enthusiasm and patience with regard to the release.
Sincerely,
Doug F.
True North Records

---
Pictures, Pictures, Pictures
Look for scanned Thornhill pictures in the picture gallery.
---
Reviews of 'Thornhill'
For press releases, newspaper articles, and the like, check out the news section.
WXPN's listeners rated this disc #13 in their top 50 of 1999: http://xpn.org/sections/top50-1999/results.html
---
Reviews by fans
---
Font
The font used for 'Thornhill' is called 'Craw Modern'.
---
Business Information
As of 8/11/99, 'Thornhill' was the #4 seller on Amazon.com's new releases list.
---
Order 'Thornhill' online!
This and other Moxy Früvous releases are available online. Check out the following sites:
---

Back to the discography page...